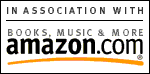 The Book Store
Get your Kindle! | Kindle Books!
Click on Title For Info or to Order
(Opens New Browser Window To Retain This Page For Your Convenience)
Non-Fiction | Sexuality How-To | Photography | Fiction | Gorean Chronicles | Videos
*If no price is listed, Title may be out of print. Used copies may be available through Amazon.com (click on title to see if available).
BDSM and D/s Non-Fiction
The Art of Sensual Female Dominance : A Guide for Women by Claudia Varrin
A friendly introduction to the BDSM lifestyle for people who are just beginning to explore it by a former professional dominatrix. Her book quite naturally focuses on the transformative power of female dominance, Exploring subjects as diverse as bondage, cross-dressing, foot fetishes, humiliation, sensory deprivation, slave training and water sports. There are lots of helpful tips on what to do and how to do it safely

Bondage On a Budget by Dante Davidson & Alison Tyler
"Filled with delicious scenarios requiring no more than simple household items and a little imagination, this guide to DIY S/M explodes the myth that adventurous sex requires a dungeonful of expensive custom-made paraphernalia"
Bound To Be Free: The SM Experience by Charles Moser
"The book is written by a university anthropologist and an SM practitioner, respectively. It offers a positive description of consensual SM - why people do it and the communities created around it. Much of this will be familiar to people active in the SM scene, however it presents this material in a concise and cogent fashion."
The Bride Wore Black Leather...And He Looked Fabulous!: An Etiquette Guide for the Rest of Us by Drew Campbell
A guide to etiquette for those situations arising for gay, lesbian, bisexual, transgendered, polyamorous, or leather folks. "The book presents, in question-and-answer format, five simple principles for mannerly behavior, focusing on real-life etiquette quandaries."
The Bullwhip Book by Andrew John Conway
Easy to read primer from an experienced hand with whips of all lengths with sections on the history of the bullwhip, theory, construction, and design. Step by step advice on using - and especially cracking - the whip. From his years of experience, Conway has thoroughly analyzed the way the whip moves. He starts with basic whip-cracking and moves on to blending different movements into multiple cracks. He explains each move of the body, the arm, and the whip. The 68 illustrations show the setup, the turn, and the follow through
A Charm School For Sissy Maids by Mistress Lorelei
Would you like to be the very best sissy maid that you can be? In this cleverly written and humourous book, Mistress Lorelei provides step-by-step lessons on how to transform yourself into the perfect slave maid. Major sections on finding your feminine self; frills and fashion; discipline, chastity & obedience; and servitude & sensuality. There are tips on shaving, sissified speech, make-up, corsets and uniforms, serving tea, manicures, foot service, and oral servitude.
Come Hither : A Commonsense Guide to Kinky Sex by Gloria Brame
"How do you tell your partner that you'd like to be spanked? Where can you find a good dominatrix? If your husband like to wear your panties, does that mean he's gay? What really goes on at SM clubs? After you tie someone up, what exactly are you supposed to do? Is there such a thing as normal sex?" * Kindle Edition available
The Compleat Spanker by Lady Green
I really enjoyed this book! Quick read and good information. Covers all the basics of spanking in a logical order and with a light hearted approach. Perfect for the new and less experienced. * Kindle Edition available
Consensual Sadomasochism: How to Talk About It & Do It Safely by William A Henkin, Ph.D.
focus heavily on physical safety concerns and what to do in case of various BDSM-type emergencies. "Here the focus is on learning about yourself first, learning about your partner second, and then how to explore BDSM"

Different Loving: The World of Sexual Dominanace & Submission by Gloria G. Brame, Jon Jacobs & Will Brame
A Great First Book to read for an overview on Dominance and Submission - "..a complete, comprehensive user-friendly guide to and tour through the world of alternative sexual lifestyles. While the topics are exotic and erotic, the authors handle each one in a sensitive, thorough, analytical, and fascinating way and manage to explain a secret world to those who might wish to visit" * Kindle Edition available

The Ethical Slut; A Guide to Infinite Sexual Possibilities by Dossie Easton, Catherine A. Liszt
published by Greenery Press, this is THE book to buy to understand polyamory, communication, jealousy and relationships in general - focus is more on the personal side of the relationship

Exhibitionism for the Shy: Show Off, Dress Up and Talk Hot by Carol Queen
Book about being more open to your sexuality for your benefit and the benefit of your partner(s). She helps us understand why many people feel so shy about their sexuality and how to overcome that in positive ways. * Kindle Edition available

Extreme Space by F.R.R. Mallory Aka Mistress Steel
a non-fiction educational handbook on the psychological and physical aspects of Domination and submission, one of the fastest growing adult alternative lifestyle choices in America today. It takes a serious non-judgmental look at the fundamental dynamics that compell people to reach out to this lifestyle and ultimately embrace it as something whole, rich and beautiful in there lives.

The Family Jewels : A Guide to Male Genital Play and Torment by Hardy Haberman, Fetish Diva Midori
This book covers male anatomy, insights in why one would desire CBT (cock and ball torture), toys/tools to use, safety and technique * Kindle Edition available

Flogging by Joseph W. Bean
"Joseph uses four scenes to illustrate and exemplify the best in flogging: The basics of flogging, Inner and outer techniques, Making a flogging and making it work, Cleaning and maintaining flogging instruments. The book is handsomely illustrated by Chris M. and thoughtfully protective of the reader, giving guidance on all the aspects of flogging: negotiation, technique, attitude, bondage, cleaning tools, and health issues. Joseph is thorough but never pedantic, pragmatic and practical but never cold or boring." * Kindle Edition available
Jay Wiseman's Erotic Bondage Handbook By Jay Wiseman
At long Last! ..From a Customer's Review: "This brand-new book includes dozens of tips on how to tie up the one you love, from the fast and simple to the slow and sexy. Jay teaches the both the basics and the more advanced techniques, some that you won't be able to wait to try, and some that might shock you. This is stuff you can really use; no complex knots you have to be a sailor to tie or expensive, hard-to-find gear. The pictures are great, as are the safety tips and wry humor that we've come to know and love from Jay * Kindle Edition available
Juice: Electricity for Pleasure and Pain by Uncle Abdul
KinkyCrafts: 99 Do-It-Yourself S/M Toys for the Kinky Handyperson By Lady Green with Jaymes Easton
NEW SECOND EDITION - REVISED AND UPDATED! "Floggers and restraints, bondage equipment and blindfolds, erotic torture implements and sensuous delights - all designed for easy, inexpensive construction by the home handyperson. One-minute inspirations and multi-day labors of love, contributed by creatively kinky folk from around the world. Don't spend another dime on expensive toys until you've checked this out!"
The Klutz Book of Knots By John Cassidy
How to Tie the World's 25 Most Useful Hitches, Ties, Wraps, and Knots
The Lazy Crossdresser by Charles Anders
Book attempts to explain the basics of feminine attire and adornment in a way that men can understand and accomplish with minimal effort.
Learning the Ropes: A Basic Guide to Safe & Fun S/M Lovemaking by Race Bannon
"...much-appreciated accurate information in this honest and straightforward basic guide to S/M. He explodes prevalent myths about S/M and replaces them with a playground of erotic fantasy and an emphasis on consensuality. The fantasy visualization exercises and the examples of scenes and negotiation provide rich fodder for crafting new experiences, and regardless of your gender, orientation, or skill level, you'll find that the advice sprinkled throughout the book is useful"
Leatherfolk, 10th Anniversary by Mark Thompson (Editor)
Collecton of 28 essays from some of the best known names in the Leather Community, offering history and insights
The Leatherman's Handbook (The Original) and The Leatherman's Handbook II by Larry Townsend
Definitely recommended reading for anyone wanting to learn about the "Old Guard" ways!
Leathersex : A Guide for the Curious Outsider and the Serious Player by Joseph W. Bean
For Leathermen and Leatherwomen of all levels
The Lesbian Sm Safety Manual
"This book covers first aid better than the boy scout handbook, psychology better than Sigmund Freud, and sexual health better than the American Medical Association" an excellent little publication for SMers lesbian or not. It has a lot of good information on sexually transmitted diseases (and the prevention thereof) as well as safety advice. It also has a number of hot scenarios that can be converted to suit other lifestyles
Liberated Through Submission by P.B. (Bunny) Wilson
Excellent book for understanding what submission is as opposed to subservience written from a Christian viewpoint * Kindle Edition available

The Loving Dominant by John Warren, Ph.D.
"The book serves not only as a wonderful technical book, it serves as a benchmark of what a good "Master" should be" - "Everything the amateur player needs to know about heterosexual, male-dominant love-making. .. he offers clear-eyed advice that will refresh and enlighten the most well-informed erotic explorers. Most importantly, Mentor discusses the hidden basis of the D/S relationship: the care, trust and love between partners." * Kindle Edition available
The Masters Manual: A Handbook of Erotic Dominance by Jack Rinella & Joseph W. Bean
"an essential read for anyone wanting to understand how S/M can be primal, when leather can be spiritual, why someone could be proud of being a sadist, or how to find joy and wholeness in our dark sides... with things such as 'Rinella's Six Attributes Every Master Needs' (like self-confidence, trustworthiness, and acceptance of self), the strength and courage of submissives, the application of discipline, and suggestions on the training of submissives. It's a peerless resource for anyone who wants to be, or wants to understand, a master"
The Mistress Manual: The Good Girl's Guide to Female Dominance By Lorelei
From one customer's review: "I bought this book when it was first published by Berkana Press. It had the best information on female domination anywhere. Lorelei presents the subject with seriousness, practicality, good nature and convincing argument. The chapter on why is priceless. Her classification of fetishes is very scholarly." * Kindle Edition available
Miss Abernathy's Concise Slave Training Manual By Christina Abernathy
"Ever dreamed of having - or being - an erotic slave? Down-to-earth information, elegantly written, about how consensual owner-slave relationships really work. Realistic, detailed descriptions of slave duties, symbols, sexual exchange, rewards, punishments, contracts and more". Also check out her follow-up book which covers more about putting it all into practice, Training With Miss Abernathy : A Workbook for Erotic Slaves and Their Owners
The Morrow Guide to Knots By Guido Regazzoni, Mario Bigon
This book makes an excellent selection of knots. A practical guide with good instructions, taking full advantage of color photography (647 photos, 255 pages) to teach readers how to tie 70 of the most useful knots they can know
My Private Life : Real Experiences of a Dominant Woman by Mistress Nan, Joseph W. Bean
Written by a non-professional, non-stereotypical dominant female, this book focuses on both the physical and the psychological aspects of her scenes and relationships
Nice Couples Do: How to Turn Your Secret Dreams into Sensational Sex by Joan Elizabeth Lloyd
"Filled with erotic stories and games, NICE COUPLES DO offers real advice to couples interested in spicing up their love life. Going beyond such general advice as buying sexy lingerie or making love in a new location, Lloyd offers specific, step-by-step instructions about getting over the embarrassment of trying something new, getting your partner interested, and the joys (and occasional pitfalls) of creative sex. With dozens of erotic stories, readers will be inspired to try role-playing, bondage games, outdoor sex, new toys and games, and much more!" * Kindle Edition available
Pain & Passion: A Psychoanalyst Explores the World of S&M by Robert J. Stoller
"..consensual sadomasochists... discuss their motivations and the ways they maintain a hidden community, as well as the stresses that threaten its coherence"
SM 101: A Realistic Introduction by Jay Wiseman
One of the best books to learn about safety, technique and insights into a wide range of SM activities from beginner to advanced - published by Greenery Press * Kindle Edition available
S&M Studies in Dominance & Submission by Thomas S. Weinberg
"written in sections covering everything from simple knots and restraints to branding, cutting and leather clubs. It is a very well written book and covers alot of ground."
Safe, Sane, Consensual & Fun by John Warren

Screw the Roses, Send Me the Thorns: The Romance & Sexual Sorcery of Sadomasochism by Philip Miller & Molly Devon
".. enthusiastically covers all the basics and even some of the not-so-basics--bondage, negotiation, sex, endorphins, dominance and submission, toys, safety, S/M community, and beyond. It's written primarily from the point of view of male dominant/female submissive interactions, but it's easily translatable into valuable advice for any relationship configuration. Miller and Devon's explanations of not just the how, but also the why, of sadomasochism are honest, sexy, funny--and a must-have for anyone who wants to learn about sadism, masochism, dominance, submission, or bondage"
The Seductive Art of Japanese Bondage by Midori
"Accomplished Japanese-born pro-domme and bondage practitioner Midori shows step by step how to achieve beautiful and exciting Japanese bondage on a variety of genders and body types. Each chapter starts with a spectacular, tasteful full-color photo of the finished bondage pose - harnesses, hogties, standing and bent-over poses, and more - then goes back and explains with text and line art how each rope and knot is placed to achieve the final result."
Sensuous Magic 2 Ed: A Guide to S/M for Adventurous Couples by Pat Califia (paperback)
"clear, succinct and engaging even for the reader for whom S/M isn't the sexual behavior of choice. Califia's prose is soothing, informative and non-judgmentalshe both instructs her reader and explores the territory for them. When she is writing about the dynamics of sex and the technical aspects of it, Califia is the Dr. Ruth of the alternative sexuality set" - "honest, unpretentious peek behind the mask of dominant/submissive sexuality, an adventurous adult world of pleasure often obscured by ignorance and fear."
Sex Toy Tricks: More than 125 Ways to Accessorize Good Sex By Jay Wiseman

The Sexually Dominant Woman : A Workbook for Nervous Beginners By Lady Green
"This friendly, non-threatening book is the perfect starting point for any woman who has fantasized about erotic power play. The basics of bondage, sensation and control games -- even a script to support her through her first scene!" Very quick read and a good starting point to introduce a woman to sexual domination * Kindle Edition available
Slave Craft: Roadmaps for Erotic Servitude-Principles, Skills and Tools by Guy Baldwin
Guy Baldwin M.S., author of Ties That Bind and well-known psychotherapist, joins forces with a grateful slave to produce this gripping and personal account on the subject of consensual slavery. SlaveCraft dares to delve beneath the surface of D/s relationships and gives the reader an intimate and revealing view from a rare perspective, that of a slave. The authors examine the psychology and spirituality behind the Master/slave dynamic and the result is a book that is resourceful, thought provoking, and sexually charged
Supermarket Tricks; More Than 125 Ways to Improvise Good Sex By Jay Wiseman

The Strap-On Book By A. H. Dion
Greenery Press' new book about strap-on play for All sexual orientations
The Ties That Bind: The Sm/Leather/Fetish Erotic Style: Issues, Commentaries and Advice by Guy Baldwin & Joseph Bean
To Love, to Obey, to Serve : Diary of an Old Guard Slave by V. M. Johnson
From one reviewer: "This brutally honest book describes in sometimes graphic detail the life, love and thoughts of an old guard slave, directly from her journals over several years"

The Topping Book: Or Getting Good at Being Bad, and

The Bottoming Book: How to Get Terrible Things Done to You by Wonderful People

, both by Dossie Easton & Catherine A. Liszt
And just published: The New Bottoming Book [Kindle Edition] and in February 2002, The New Topping Book
When Someone You Love Is Kinky by Dossie Easton & Catherine A. Liszt
Book written to help "non-kinky" folks understand and communicate with their kinky friends, partners, and relatives. Included are guidelines for dealing with the emotional turmoil of the coming-out process; brief and non-threatening descriptions of the commonest kinks (and ideas about why people enjoy them), explanation of how kinky people keep themselves safe while exploring diverse sexualities; a glossary of commonly used terminology from the kink communities; a resource guide to help the reader find further information and support, and more * Kindle Edition available

Whips & Kisses: Parting the Leather Curtain by Mistress Jacqueline
Memoirs of a Dominatrix * Kindle Edition available
---
Top
Sexuality How-To
Trust, the Hand Book: A Guide to the Sensual and Spiritual Art of Handballing by Bert Herrman
Jewel in the Lotus : The Tantric Path to Higher Consciousness : A Complete and Systematic Couse in Tantric Kriya Yoga By Bodhi Avinasha
Bodhi's teachings are straightforward, somewhat classical, and very powerful. He has earned the respect of many people who have formally studied Tantra, on the basis of it being closer to the original teachings than most other recently-published books on the subject.

The Complete Kama Sutra: The First Unabridged Modern Translation of the Classic Indian Text Translated by Alain Danielou
* Kindle Edition available
Anne Hooper's Kama Sutra
Classic Lovemaking Techniques Reinterpreted for Today's Lovers.
The Good Vibrations Guide: The G-Spot by Cathy Winks
"The G-Spot explains how to find the spot, how to enhance your G-spot pleasure, and how to let your partner in on the secret. You'll also find an eye-opening anatomy lesson and no-nonsense debunking of the myths surrounding female ejaculation, with references and a bibliography"
Health Care Without Shame : A Handbook for the Sexually Diverse and Their Caregivers by Charles, Ph.D., M.D. Moser
"For anyone who has to talk about sex, sexual matters, or sexual body parts to a health care provider, and for any health care provider whose patients are sexual beings."
The Lesbian Polyamory Reader : Open Relationships, Non-Monogamy, and Casual Sex Edited By Judith P. Stelboum, Ph.D., Marcia Munson
This book will assure you that if your own lesbian relationship lies outside the "traditional monogamous couple" model, you're definitely not alone. You'll explore many multifaceted and multifarious love relationships, each one applicable to your own liking, if you so choose. You'll find successful models of relationship styles - regardless of your own orientation - from cover to cover.
Look into My Eyes : How to Use Hypnosis to Bring Out the Best in Your Sex Life by Peter Masters
A step-by-step guidebook which teaches the individual how to use hypnosis to heighten arousal, undertake new roleplaying and add to erotic play * Kindle Edition available
Polyamory: The New Love Without Limits: Secrets of Sustainable Intimate Relationships by Dr. Deborah M. Anapol - $16.00
This is the second book you should read regarding polyamory and polyfidelity.. right after The Ethical Slut - focus is more on the group nature of the relationship
---
Top
Photography
The Beauty of Fetish - Photography by Steve Diet Goedde, Fetish Diva Midori
A 144 page collection of fetish photos that are cool yet warm, sexy but not overtly sexual . . . and inviting rather than off-putting.

The Beauty of Fetish: Volume 2 - by Steve Diet Goedde (Photographer)
This big coffee table book includes no less than 140 colour and duotone plates. From a review: "If you love images of charming and beautiful women in latex, high heels, leather and boots... and if you appreciate excellent fine art photography, this book is for you!"

Bondage: Laura Manson Stansfield Photocollection by Laura Manson Stansfield
516 Pages - "collection of 30 years of erotic bondage photos accumulated by a psychiatrist during the course of therapy of her most important patient: a troubled young man at the brink of being jailed as a pornographer"

Forms of Desire Photography by Doris Kloster, Pat Califia
An erotic and playful collection of fetish photography by one of the major artists in the field today. Never simply a shocking image nor a campy send-up, the photographs in this collection examine the often overlooked, intimate ways in which desire and fantasy interact in female sexuality. 112 pages

Generation Fetish - by Lee Higgs (Photographer), Gisele Turner
370 pages

Fakir Musafar : Spirit + Flesh - by Fakir Musafar (Photographer), Mark Thompson
The first monograph devoted to Fakir Musafar's personal exploration into body decoration is filled with 140 powerful images of intense and unexpected beauty. Fakir Musafar, the "Father of the modern primitive movement" is a world-renowned shaman, artist, master piercer, and body modifier. 184 pages
---
Top
Fiction
"18"
by F.R.R Mallory aka Mistress Steel
The ultimate in cult erotica. Set technically in modern day, it transports a reader back in time. Set in a medieval Dungeon it lets one explore the controversial and unusual relationship practices enjoyed between Mistress and slave. To give up voluntary submissiveness, give up complete control, the feeling of being owned as the property of another, to do with what they may.
The 120 Days of Sodom and Other Writings by Marquis Sade, Richard Seaver (Editor), Pierre Klossowski (Introduction) * Kindle Edition available
The Beauty Series: Buy One at a Time, Or Get all 3!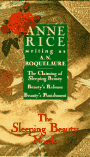 The Claiming of Sleeping Beauty [Kindle Edition]
Beauty's Punishment [Kindle Edition]
Beauty's Release [Kindle Edition]
The Sleeping Beauty Novels - Boxed Set (All 3 volumes) [Kindle Edition]
by Anne Rice / A.N. Roquelaure
"... based very loosely on the Sleeping Beauty tale, and explore just about every sexually explicit fantasy imaginable. 'Articulate, baroque, and fashionably pornographic.' --Playboy"
Bitch Goddess; The Spiritual Path of the Dominant Woman by Pat Califia

Domina: The Sextopians by Gloria Brame
"Arden McLane, Jr., is a man without purpose, without ambition, without future, without a clue. Then he finds his destiny in the sordid, subterranean world of DOMINA, a wealthy woman of mystery and inflexible will. As one of her captive minions, Arden finds through bizarre torments and transcendant emotions truths he cannot deny. In Domina's cage, Arden finds the freedom to be himself."
Exit to Eden by Anne Rice * Kindle Edition available
Footsucker by Geoff Nicholson
"The reigning master of obsessive black literary humor delves into the erotic world of a foot fetishist. Nicholson spins a thrilling erotic homage to Manolo Blahnik-wearing, nail-polished, high-arched, beautifully-footed women" * Kindle Edition available
Justine, Philosophy in the Bedroom and Other Writings by Marquis De Sade, Austryn Wainhouse (Translator) -- Also available on VHS Tape, DVD, and Kindle Edition
Laura Antoniou gathers the very best of todays cutting-edge womens erotica in these Female S/M short story compilations: Leatherwomen , Leatherwomen II , Leatherwomen III : The Clash of the Cultures
The Marketplace Series: Get all 4!


The Marketplace
The Academy : Tales of the Marketplace
by Sara Adamson / Laura Antoniou
"... a wonderfully diverse world of lesbian, gay, straight, bi and transgendered characters, all mixing delightfully in the melting pot of sadomasochism..."
Valentines Day
Christmas
Birthdays
Other Occasions

Amazon.com Giftwraps and Delivers anywhere in the world with a message from you!
No Other Tribute: Erotic Tales of Women in Submission by Laura Antoniou
"This collection contains tales by women who lead submissive lifestyles and experiment with the highs and lows of emotional and physical enslavement to dominant partners"
Story of O by Pauline Reage - The Classic -- Also available On VHS Tape, DVD and Kindle Edition
Return to the Chateau; Preceded By, a Girl in Love by Pauline Reage - The Sequel
Venus in Furs, a Novel : Letters of Leopold Von Sacher-Masoch and Emilie Mataja by Leopold Von Sacher-Masoch, Uwe Moeller
Classic 19th century novel epitomizes Sacher-Masoch's dark obsession with a cruel, controlling goddess and the urges that drive the man held in her thrall. Also available On DVD and Kindle Edition